Having a hobby is beneficial for our health for many reasons, but one of the most important benefits of adopting a hobby is that it helps us disconnect enormously from our day-to-day life. When practicing a hobby, we dedicate a significant part of our time to certain activities that are not related to or are different from the usual worries and problems that our routine can generate, such as anxiety. In addition to that, it favors the growth and development of our potential as an individual since these are activities that we do not carry out for any economic purpose but simply for the mere fact of enjoying them. Having a hobby can be very beneficial for your overall development. It also helps in maintaining a healthy mind-body relationship. When we talk about a hobby, it is unnecessary to invest many hours in it every day. You can choose something that you enjoy and spend a few hours every week on it.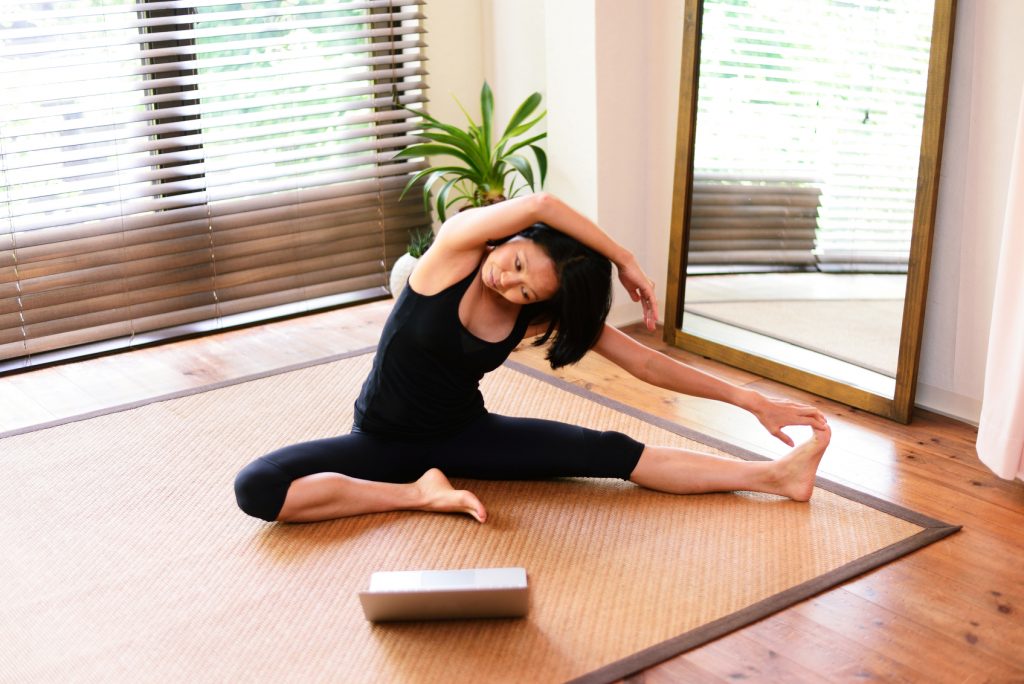 Hobbies can vary, from practicing a sport to collecting stamps, painting, or doing crossword puzzles or word searches. It can even be a Yoga class, a meditation class, a dance class, a music class, or anything that you enjoy. Moreover, working with a trained coach is also a great idea to keep your motivation levels high. Many people may think that some are a waste of time. However, it is not so. No matter what hobby it is, it doesn't have to involve movement or be overly creative to be enjoyable. The important thing is that it provides entertainment and well-being, both physical and mental, and that helps distract you from worries and unwind to relax and connect with yourself.
Having a hobby is not just about simple entertainment. It is about great benefits on a mental, emotional, and physical level. Practicing a hobby enriches our lives since it is something we have a passion for and we like to do. So, along the same lines, it encourages our brain to secrete more dopamine, endorphins, and serotonin, often known as the hormones of happiness.
Are you convinced yet? If not, check out more benefits of having a hobby!
Having a hobby and dedicating time to practicing it allows us to improve in the different areas of our lives. Some of the positive impacts it can bring us and that we can enjoy are:
Increased self-esteem
Improved social life and interpersonal relationships
Promotes the development of creativity
Prevents certain diseases
Helps combat stress
Encourages patience
Improved mood balance
It helps reduce stress and avoid other disorders
Occupying your mind with a rewarding activity such as a hobby helps keep your mind engaged and therefore carefree. Likewise, it is a way of learning to disconnect from responsibilities, work, and worries at a cognitive and psychological level. Consequently, it is a good stress, anxiety, and depression fighter, as well as a good way to relax and escape from day-to-day problems. It also allows for the development of cognitive skills and abilities. We train our different capacities and cognitive skills by practicing a hobby. In turn, we promote the opportunity for the appearance of new ones that we did not know about. In other words, it allows us to develop new skills, thus enabling our personal and emotional growth. Along the same lines, we keep our brain active by activating other brain mechanisms and solutions, which helps us improve cognitively speaking.
If you still don't practice one, look for a place to pursue your hobby. It is never too late to start developing a hobby. Daily obligations often leave little time to do other things we would like to include in our routine. However, it is important to find a place for them in our schedule and give the importance that they deserve to dedicate time and have an appointment with yourself.
An effort should be made to find that moment in the day to practice it, but it is crucial not to see it as an obligation because then, it would cease to be something done for pleasure and to disconnect, and it would be counterproductive. It must be something that we like or are interested in, to do individually or in a group, at home or outdoors, etc. No matter how or what it is, there are many types of hobbies, but it must always be done of your own free will and being aware of the benefits it brings. Hence, it would be a great idea to look for a place that offers you many options without taking too much effort.
Why Choose GetLiveCoach To Pursue A Hobby?
GetLiveCoach is a revolutionary platform that helps enable learning anytime and anywhere without any borders. The main aim of this platform is to revolutionize coaching services and online training such as online workouts and online dance classes by offering the best platform in the world for users and coaches alike. Choose a personal trainer on our platform from myriads of options from across the globe.
Intrigued yet? Read on to know more about this online learning platform where you can get a 1 on 1 fitness coach among several other things!
GetLiveCoach is a learning platform that has been built for both users and coaches. It focuses on the experience of users exclusively. With GetLiveCoach, users can enjoy all the benefits of an easy-to-use platform using which they can focus on the thing that matters the most - their learning.
Coaches At GetLiveCoach
Coaches can use GetLiveCoach without worrying about marketing or advertising their services. This allows them to focus all their energies on ensuring that their students enjoy the best learning outcomes through live video classes. Hence, with GetLiveCoach, coaches can reach a global population, thus maximizing their opportunities throughout the world. You can teach from any time and anywhere within the comfort of your home.
Students At GetLiveCoach
With GetLiveCoach, students can enjoy a unique opportunity of choosing a personal coach for themselves from anywhere around the world. This ensures the best learning opportunity for them at a cost-effective price. Hence, for instance, you can afford a personal online yoga coach to work with you throughout your learning journey.
Features Of GetLiveCoach That Makes It An Attractive Option For Both Coaches And Students
World-class support at support@getlivecoach.com to ensure that you get whatever help you might need before and after your class

GetLiveCoach offers countless coaching opportunities that you can explore and learn how you can impact the lives of countless students worldwide. Whats more, you earn money doing what you enjoy most - coaching people and making their lives better.
How Does The Platform Work For Students?
With GetLiveCoach, you can get your very own personal coach from across the globe and learn at your own pace. This allows you to learn from the comfort of your home in a few easy steps. They are as follows:
Step 1: Start by looking for a personal coach for yourself from worldwide coaches who will be ready to guide you on a one-on-one basis on the platform.
Step 2: Once you choose a coach, message them and book yourself a class pack. You can even go for a trial class provided they offer one. Schedule a class for yourself according to their availability. Moreover, all this has been made super easy because of an easy-to-navigate mobile app!
Step 3: Now, just sit back and attend your scheduled class from the comfort and safety of your home!
So, what are you waiting for? Regardless of whether you are looking for a personal music teacher or a personal fitness coach, visit https://getlivecoach.com and coach and learn without borders today!